so this super great band metronomy is coming to play at the bane of my existance, my job, the funky buddha lounge.
if i didnt get to randomly choose these great acts to come play, i would seriously strangle someone. or at least yell more.
metronomy is actually 1 man, with a backing tour group, the food groups. and from what ive read, the show has a lot of flailing and guitar solos...
check out the videos, they are like a test to see if you can take it, the musc is serious though. it so great they dont add vocals, you leave wanting more, but humming what you did hear...
metronomy- "you could have easily had me"
metronomy-"1 string strung"
heres the flyer for the night they are here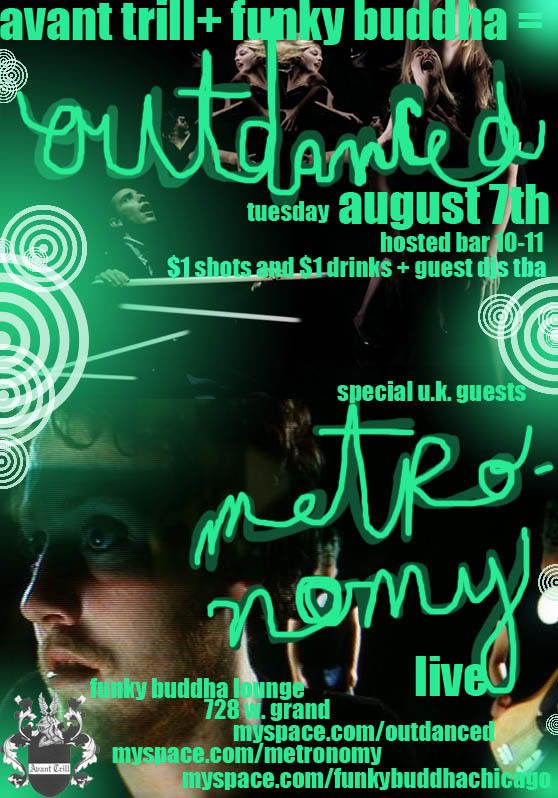 james curd from the greenskeepers is djing too. their new single and video really made me think.
so yeah, join me on nerd night at buddha! its serious....